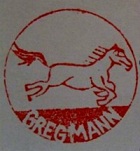 Holland Wind-Mill Pin
Description
This pin is made from a recycled souvenir spoon.
Each single piece is unique and crafted with care by qualified jeweller Greg Mann in his studio in Melbourne.

It measures 36mm x 15mm and comes presented on a pin card.

This Holland Wind-Mill Pin is exclusive to Recycled Market!

If you have particular items that you would like created please contact us so we can create your perfect piece.

Find us on Facebook- https://www.facebook.com/GregMannJewellery

Note: Postage does NOT include tracking, insurance, or customs. Thank you very much for your attention.
The Item will be sent within 3-4 business days (not including weekends and holidays) after receiving payment.

SHIP TO
COST
WITH ANOTHER ITEM

Australia

AUD5.00

USD 5.33

AUD3.00

USD 3.20

Everywhere Else

AUD13.00

USD 13.85

AUD5.00

USD 5.33
Customer Reviews
Write review
There have been no reviews for this product.
Add your review here