Keeping to our recycled theme, we purchased a custom made stamp to make our own business cards by stamping recycled card, in this case the back of an empty box of fruit bars, cut to business card size.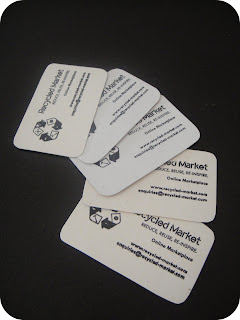 One could also stamp the back of cereal boxes, damaged books, greetings cards, discarded paint sample cards..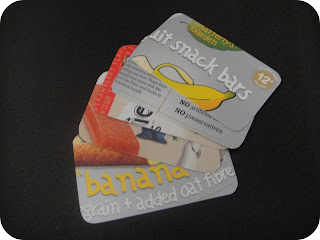 Most household furniture comes with a lifespan. Before discarding a piece of broken or unwanted furniture, which will no doubt end in landfill, there may be ways to reuse it, by creating 'new' useful, home decor.
Some creative re-purposed furniture ideas found on the www..
What to do with all your empty mason jars? A few ideas…
Stars jars via splattered glow paint inside mason jars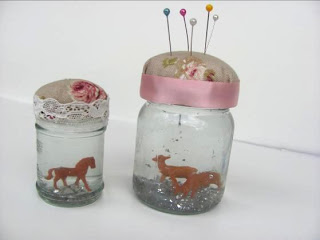 Snowglobe/pincushions. 
Tea in a jar
Image c/o PFE Photography
Pie in a jar
Image c/o a cup of Joe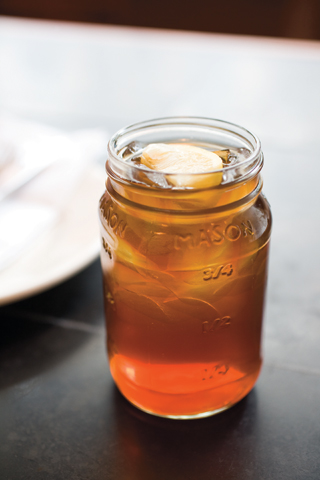 Booze in a jar
Image c/o That Kind of Woman