Send some roses to your loved one, not real flowers, the recycled paper kind….
Florali, a Fine Flowers Florist based in Walnut Creek, Lafayette, Orinda, CA creates these wonderful recycled rose bouquets which are made from carefully selected pages of old magazines.
Colors come in a choice of cream, coffee, chocolate, cherry, raspberry, lemon, lime, and orange.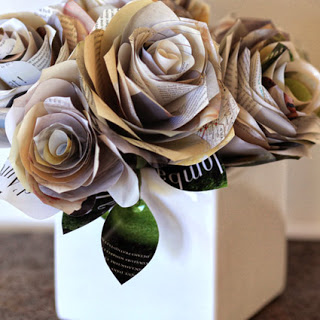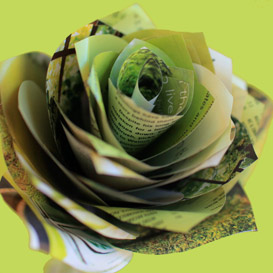 What a great idea. Image a wedding bouquet of recycled roses; you'd have your bouquet as a keepsake forever!
We found this on pinterest, and thought what a great idea. Pennies, made into a custom key chain pendant, created by patsdesign
Pennies relating to a lucky year, it could be a birth year, favourite year, year your child was born, year you got married, etc.