It is with pleasure to introduce Lydra to Recycled Market.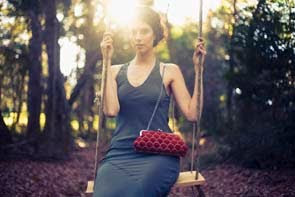 "Lydra is a Melbourne-based fashion accessories label that is calling upon Grandmas, Grannies, Bubbes, Nonnas and Nans to step forward and become apart of the Lydra family.
This social enterprise will engage with the elderly community to create a cross generational initiative, linking both the younger and older generation through their love of fashion.
Lydra started from a bespoke clutch purse that drew the eye and captured the imagination! All the products are made from pre-loved fabrics, produced and sourced locally, with a strong emphasis on preserving the environment.
Each product is one-of-a-kind, with its own novel name and a description of the garment's former life. Lydra is fun, fit for all occasions and, most importantly, allows you to be yourself."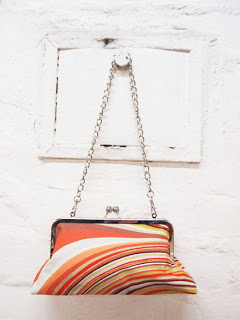 Can you tell us a little about who you are?
I have a vision for a better world and through through my skills and passion hope to discover this through Fashion. With a background in advertising, I sought a new direction for more altruistic endeavours. I recently completed Applied Fashion Design and Technology at RMIT. With products stocked in 44 shops throughout Australia and competing in the global finals in the USA as the GSEA National Student Entrepreneur for Australia. I envision that through creating Lydra, I will be able to better educate and create awareness about the relevance of sustainable living.


Lydra is an ethical range of womens accessories that makes clutches, handbags and travel wallets from pre-loved materials, locally in Melbourne. 
Can you tell us about your products?
Each product is one-of-a-kind with it's own novel name and description of the garments former life. Lydra is fun, fit for all occasions and most importantly allows you to be yourself.
What does the future have in store for Lydra?
Linda aims to be a pioneer in the global fashion industry, to lead by example and show others in this industry that you can create a business that considers the environment, incorporates the community and creates quality products that last.